Choose your bra size
Choose your bra size according to the cup size.

We offer bra patterns for cup size: AA, A, B, C, D, DD(E).
Measure the horizontal arch of the breast.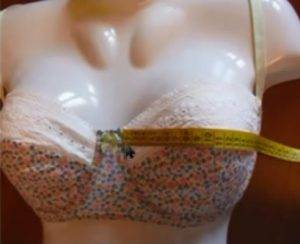 Cup sizes correspond to: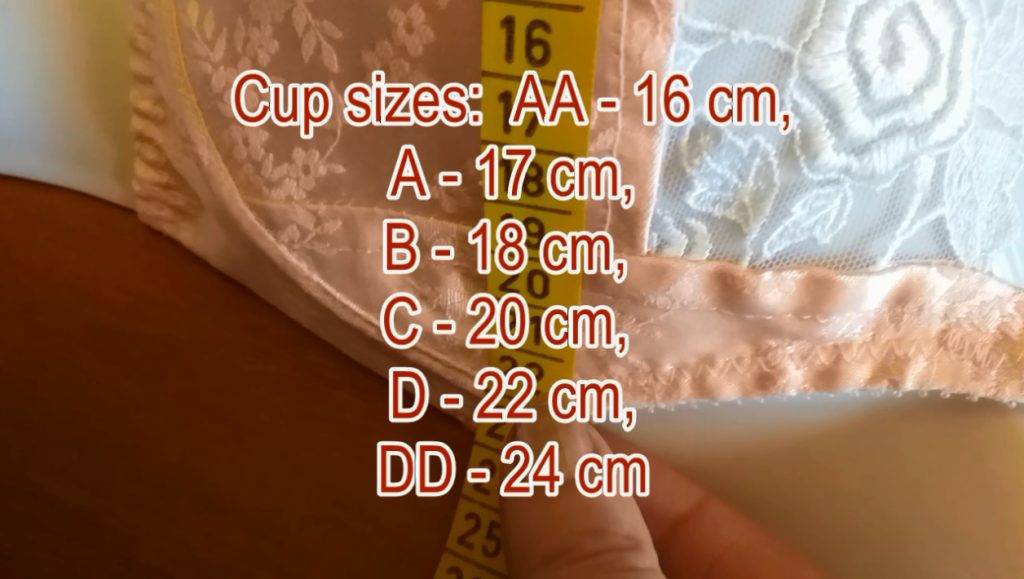 Almost all patterns of the models of bras presented on our website have such sizes.
Only the Carolina bra pattern has the following cup sizes: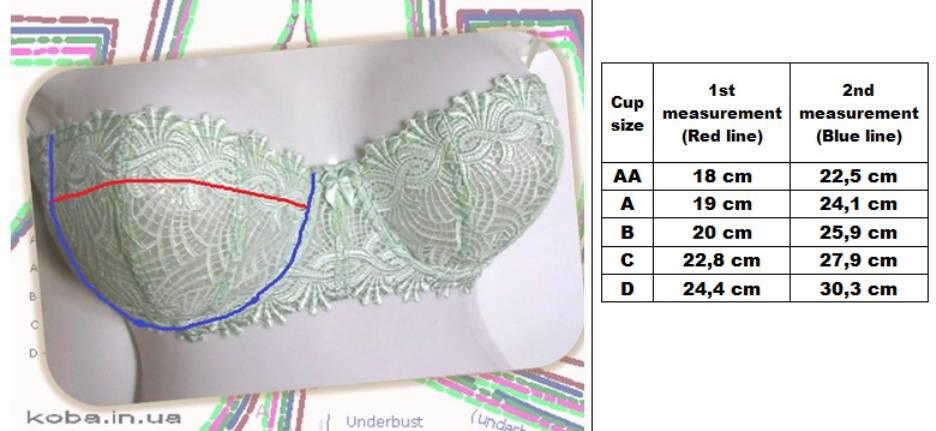 The size of the underbust band is equal to the circumference of the body under the breast.
The underbust band of bra patterns can be for one, two or three sizes from 32(70cm) to 42(95cm), but you can easily increase or decrease the band to the required size.